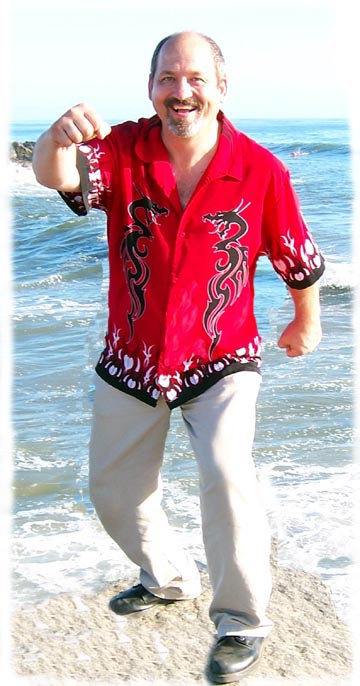 Jeff Richards
Jeff Richards professional business career spans over thirty years of corporate management, business development and consulting experience in a variety of industries for businesses of all sizes.

As the founder and co-founder of several businesses, he has demonstrated skills in business turnaround strategies, business start-ups, business development, traditional and Internet marketing including SEO, public relations, strategic planning and innovative advanced techniques for rapid business success.
Jeff is the Founder, CEO and President of Jeff's Famous Foods, Inc... and their company, Jeff's Famous Jerky has been recognized by Forbes Magazine online as one of the leaders in the gourmet jerky industry. Their products have received more awards and acknowledgements of excellence than any other jerky company including winning the title of Best Jerky in America from a 64 brand beef jerky competition. They are one of the innovators of bringing gourmet pre-packaged bacon to the meat category snack food marketplace. The company was founded during recessionary hard times in 2010 with only a $2000 investment. Distribution has expanded to more than thirty states including Alaska and to Guam, where it is one of the most popular brands of jerky in more than 100 retail locations and is sold there in the busiest Kmart in the world.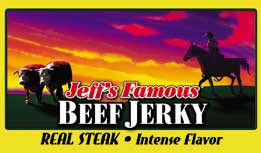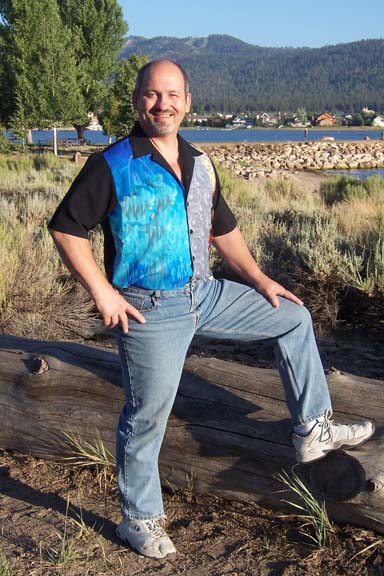 Jeff relaxing near home in Big Bear Lake, California
Other Interests
Jeff also has nearly two decades of experience in the alternative medicine industry with his connection by family to holistic health pioneer, Donna Eden and her daughter, Titanya Dahlin. He has attended a multitude of workshops by Donna Eden and her husband, David Feinstein, Ph. D., and has had numerous areas of involvement over the years including public relations, event planning and management and assisting in various projects. Although not a practitioner of Donna Eden's Energy Medicine, he has basic skills in the field of work and still attends 4-5 workshop events a year. Anyone interested in the field should consider reading Donna and David's books, attending workshops, and or consider their professional certification program.

"Jeff Richards is one of the most innovative and results-oriented business people I have ever met."

-Dane Witherspoon,
Former CEO, Liks Ice Cream
Serious Inquiries Only Please!
Jeff loves connecting with other business leaders, especially those in the foodservice industry, but he has more interest and time for focused collaborative efforts toward expanding his jerky brand than for being hired for any project.

FOODSERVICE CONSULTING

More than 30 years of experience in the foodservice industry. Jeff's professional background in food started in the early seventies and included extensive business training for 15 years with McDonald's Corporation including 10 years in multi-store management and in franchise relations as a Field Service Consultant. Subsequent years included five years of advanced experience such as creating complete turn-key foodservice concepts for investors and various industry projects including juice and smoothie bars, espresso bars, gourmet baked goods, gourmet pizza, Asian style gourmet food, gourmet soup and salad buffet concepts and at present; gourmet beef jerky.
Foodservice Industry Skills

Business Model and Branding Start Up
Turn Key Business Development
Operations & Training Manuals
Product Development
Financial Planning and Analysis
Strategic Planning
Rapid Sales Building Strategies
Local Community Marketing
Advertising/POP Development
Public Relations
Website SEO
Internet Marketing Strategies
Management Development
Business Consulting, Mentoring and Coaching
"After the highly skilled McDonalds Real Estate Department tried for years to secure valuable property I needed to expand my business, Jeff Richards was able to negotiate a solution that resulted in increased business the following year of over $600,000."

~Dick Kalnas, McDonalds Franchise Owner
Partial List of Experience:
Jeff's Famous Jerky
McDonald's Corporation
Haagan Daz

Round Table Pizza

Espresso/Coffee
Gourmet Ice Cream
Gourmet Asian Food
Gourmet Pizza
Juice Bars
Jeff was one of the organizers of this successful 2015 Energy Medicine event in Palm Springs, California.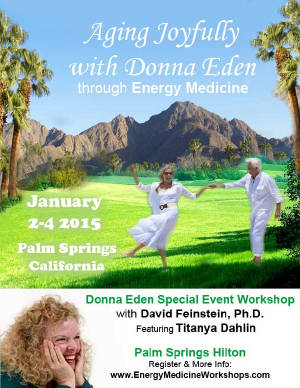 Jeff also has more than a decade of experience marketing alternative medicine companies, practitioners and products, with a multitude of prior clients in this industry. These days he is too busy with his beef jerky company to take any clients or projects.